Marlborough Water Polo Club
Thanks for joining the Marlborough Water Polo Club
And welcome to our website. Here you can find everything to do with your club. Take a read of the blog or browse through the hundreds of photos, one could have you in it!

You can find information in regards to club merchandise, training and game times, other clubs, and the game itself by clicking on a menu item.

If you would like to get in touch email us at contact@marlboroughwaterpolo.com. We can assist you in everything Water Polo!

Powered by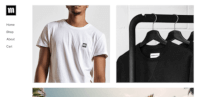 Create your own unique website with customizable templates.